Draymond Green is an American professional basketball player who has earned a staggering net worth through his decorated basketball career. He plays at the power forward position and is considered to be the best at his position. Draymond plays for the Golden State Warriors in the NBA. He is a three-time NBA champion with the Golden State Warriors. Draymond won NBA Defensive Player of the year in 2017. He is a three-time NBA All-star. He was the NBA steals leader in the year 2017. Draymond has been a very important member of the US national team also. Draymond helped the Us team to win the gold medal at Rio Olympics in 2016. He and Kevin Durant created a very good duo for the Golden State Warriors. He has underachieved a bit with the vast ability he possesses.
Draymond Green: Net Worth
Draymond Green has an estimated net worth of around $50 million. He earns $16 million as a salary from Golden State Warriors. In 2019 he signed a four-year $100-million contract with the Golden State Warriors. He also earns good money from his endorsements with Gatorade, Nike and other brands. He has earned very well and spent very wisely. Draymond has invested in real estate and owns good properties. He bought a large mansion in LA's Brentwood neighbourhood for $9.6 million where most of the NBA stars reside.
Draymond Green Net Worth: Playing Career
Since turning professional in 2012, Draymond Green has played for Golden State Warriors. He is the first NBA player in history to record 1,000 points, 500 rebounds, 500 assists, 100 steals, and 100 blocks in a single season. He is a very versatile player who can play in all five positions. His outstanding interior defence combined with his offensive repertoire form a unique two-way skill set.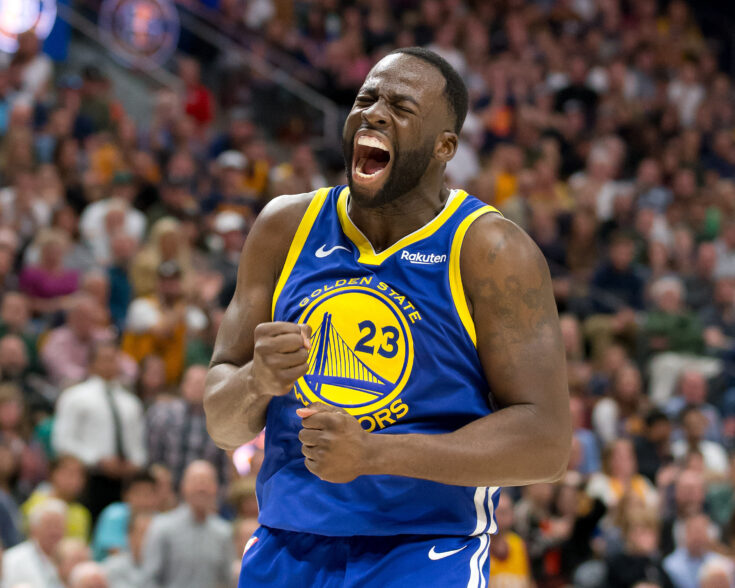 Draymond Green is also a very capable three-point shooter and can go past the opposition defences easily. He is also known for his vocal leadership on the court. Draymond has been an integral part of the Golden State Warriors in all of their NBA winning campaigns. He is often criticized for committing a lot of fouls. It is reported that he played a major role in the joining of Kevin Durant as a Golden State Warriors player.
Charity
Draymond Green has always helped his community through his healthy net work. He donated $3.1 million to Michigan State University. Draymond has always stood for the community. He has earned the respect of people through his charitable actions.
Draymond Green on Instagram | Deontay Wilder Net Worth | Anthony Davis Net Worth | Giannis Antetokounmpo Net Worth