Di Caprio Meme: Introduction
As we all know that Leonardo di Caprio is one the very greatest actors of his own generation and he is very well known for his unconventional roles and acting. Later on, he turns down offers for superhero or many action movies and he instead pursued a career in a film such as Romeo and Juliet, The wolf of wall street, Inception and of course the very famous Titanic.
Leonardo Wilhelm DiCaprio was born on November 11, 1974, in Los Angeles, California and being the only child of the George DiCaprio and Irmelin. DiCaprio's parents got divorced when he was a child and the DiCaprio was raised largely by his mother, who is a German born legal secretary. Even though his parent's early divorce, DiCaprio still remain close to this father, who is an artist who distributed the comics. At the urging of his mother and father, later DiCaprio found his creative sides, So, he chose the path of acting for himself.
Creative Touch
He is known as a very famous producer and a film actor known especially for his work in the biopics and the period films, He won the numerous awards which includes an Academy award, a British academy film award and the three golden globe awards also. DiCaprio began his television career before moving into the film and earning an Oscar nomination for his role in What's Eating Gilbert Grape in the year 1993. After a few years later in the year 1997, Leonardo DiCaprio starred in the James Cameron's epic drama that is very famous Titanic, which placed him on the very big screen around the world and it begins his great journey on this film and acting world. The film Titanic was proved a very huge success for Leonardo DiCaprio and also a launching pad what was to come.
For many of the year, the fans of the DiCaprio could not be able to believe that he never won an Oscar for a best actor award even though his great acting, although he nominated several times. Later in the year 2016, DiCaprio finally able to broke the curse (over the internet) when he got able to won a gold statuette for his excellent and his extraordinary performance.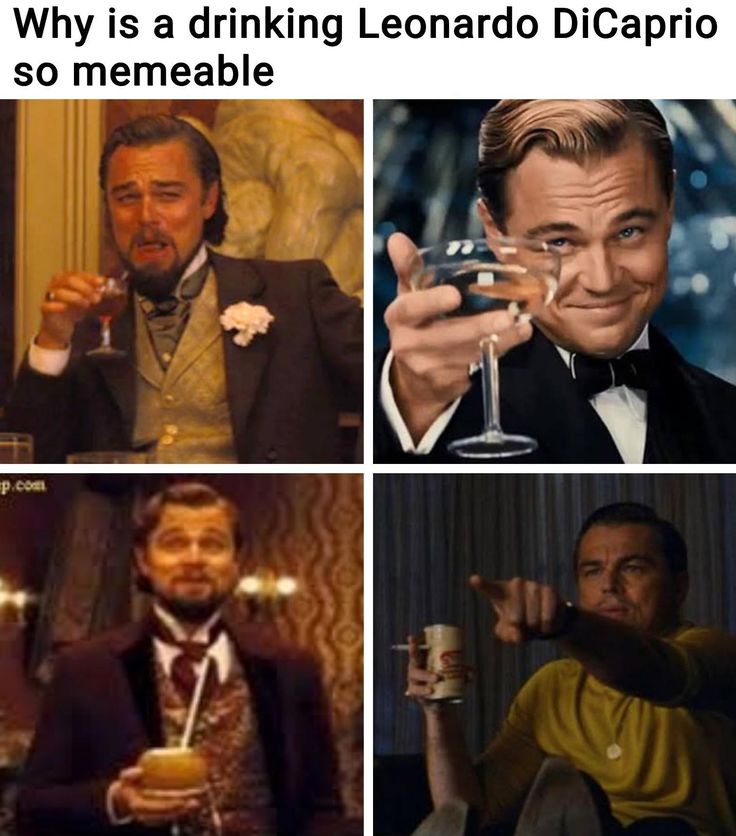 MEMES ON LEONARDO DI CAPRIO WITH HIS AMAZING FACIAL REACTION:
After all the moment in DiCaprio's life were always a good reason to create a funny meme on him. At the same time, Leonardo DiCaprio is very much expressive through his facial expressions. So, here are some of the best memes of the DiCaprio. Do have a look on this:
Man walks into a bar, orders a corona beer and two hurricanes
Bartender says, that will be $20.20
Di Caprio's reaction
Reaction image of Di Caprio: when he gets on the internet and sees he makes up 90% of the memes.
DiCaprio's reaction: Us on a date roasting the whole restaurant.
Di Caprio's reaction: You wanna know who cares
Second reaction: nobody
DiCaprio's reaction: Cheers to all of them who still have no idea about their future
DiCaprio's reaction: When you had a month to prepare for your exam, but you still left it all until the night before the exams.
DiCaprio's reaction: When You're about to leave work and the boss says "before you go"
DiCaprio's reaction: When mom said that quit making that faces or it'll stay that way but you didn't going to listen to them.
Also Read: Action Manga |  Nobody Meme |  Blue Butterfly Aesthetic | pikashow app wikipedia download